DAR members come from a variety of backgrounds and interests, but all share a common bond of having an ancestor who helped contribute to securing the independence of the United States of America. Adult women of all races, religions and backgrounds who are able to trace their family blood-line to an American Revolutionary War patriot are eligible to join. Check the DAR Membership requirements here.
In 1895, Nathan Hale Chapter was formed by a group of Summit Avenue socialites. Today, our chapter members live throughout the Saint Paul area and beyond. We are professional women, active retirees and passionate students.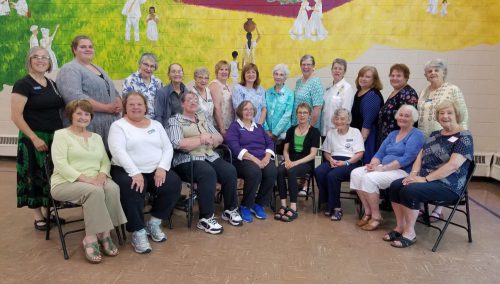 Need help with your family research? Nathan Hale Chapter has volunteers ready to assist! Contact us today.
Fourth Tuesday (March-April, June-July, September-October); Social time 11:30 a.m. Business meeting with featured speaker begins at noon
Fourth Tuesday in May: Business meeting with featured speaker begins at 6 pm (social time at 5:30)
Second Saturday in November: Business meeting with featured speaker begins at 9 am (social time at conclusion of meeting)
(Photos from Nathan Hale Chapter Archives.)